PET film is also known as high temperature resistant polyester film.
It has excellent physical properties, chemical properties and dimensional stability, transparency and recyclability.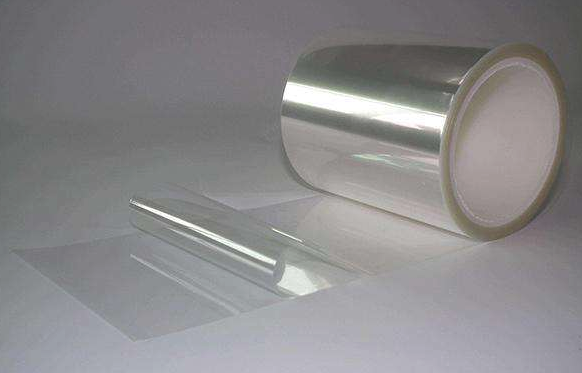 Can be widely used in magnetic recording, photosensitive materials, electronics, electrical insulation, industrial film, packaging decoration, screen protection, optical grade mirror surface protection and other fields.
High temperature resistant polyester film model: FBDW (single matte black) FBSW (double matte black) High temperature polyester film specification Thickness width Roll diameter core diameter 38μm~250μm 500~1080mm 300mm~650mm 76mm(3〞), 152mm (6〞) Note: The width specification can be produced according to actual needs. The conventional length of the film roll is equivalent to 3000 m or 6000 of 25 μm.